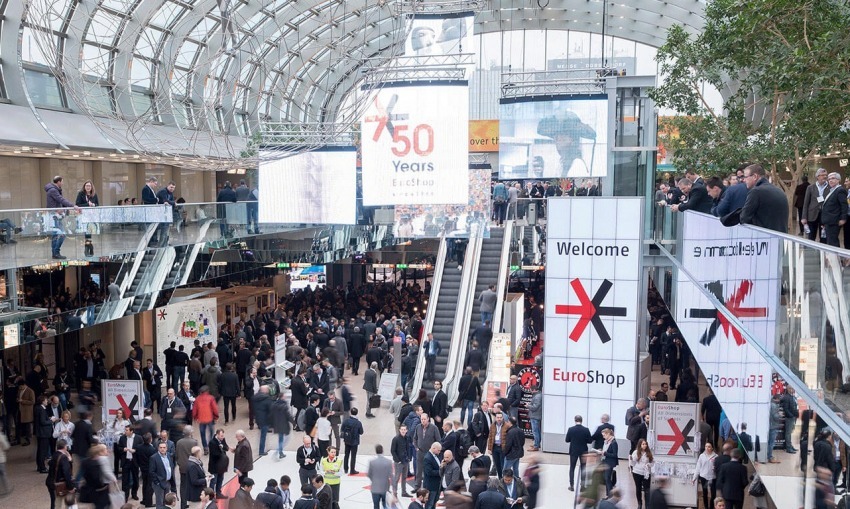 EuroShop 2020
Euroshop 20 of 2020, the world's number one trade fair for the retail sector, is a trading platform for innovation, new trends and debate on the world retail scene and it is a breeding ground of creative ideas. 

What's EuroShop?
Euroshop, with its new eight thematic and experiential dimensions, is a well-structured offer enhanced by a varied and flexible program that presents all the possible synergies in disparate directions and offers ample space to novelties and developments relevant for the future, as well as innovative products interesting for the retail sector all over the world. 

The eight thematic groupings within the fair of the year 2020 are:
• Shop Fitting & Store Design, • Visual Merchandising,
• Lighting, 
• Retail Marketing,
• Retail Technology,
• Expo & Event Marketing,
• Food Service Equipment,
• Refrigeration & Energy Management.
Find Informations and more details on EuroShop website.